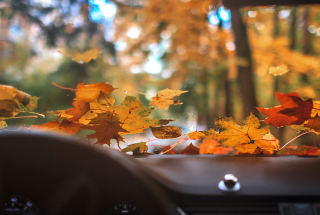 7 tips for extended battery life!
Full power for longer and no starting problems in winter!
How to get even better performance from your Duracell car battery.
1. Keep it active and on the move.
Inactive batteries start to discharge in a process during which lead sulphate forms of the battery plates and obstructs the current flow. A charger keeps the battery in shape and prevents sulphation.
2. Keep it clean.
Ensure that the surface of the battery is clean and dry using an antistatic cloth. Moisture in the engine compartment causes current creepage, which consumes energy. In addition, do not use any so-called improvement agents.
3. Keep it safe in winter.
Battery starting performance declines in cold weather. Therefore, in order to have sufficient power, switch off additional consumers such as blowers and the heating until the engine is running. Moreover, turn them off before shutting down the engine.
4. Keep it running marathons.
During short trips cars often require more energy than the dynamo can generate and recharge, which means that the battery is subject to constant discharging. Therefore, if possible take the car out for longer runs in order to charge up the battery, or even better treat your battery to an external compensatory charge. The environment will be most grateful.
5. Keep it fit for winter with an extra charge.
Frequent short trips in combination with stop and start traffic reduce the energy level of the battery during every start and drive. Give your battery an extra portion of power with external charging, especially before the first cold winter weather arrives.
6. Keep your convertible in trim during hibernation.
Are you mothballing your car for the winter? If so and the battery is to stay in the vehicle, then remove the negative terminal. The battery must remain dry and cool (but frost-free). Recharge at the latest when an open-circuit voltage of 12.5V is reached. The solution for these requirements of seasonally driven cars is provided by regular compensatory charges and charge retention.
7. Keep a booster close at hand.
Due to the sensitive electronics in the vehicle, jump-starting should generally only be carried out with a jump-start device. Car-to-car jump leads can cause voltage spikes when disconnected, damaging or even destroying the vehicle's electronics.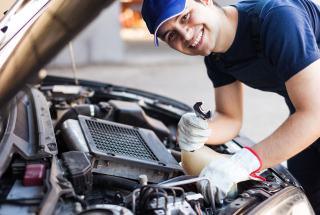 8 facts about batteries
that you probably did not know yet
Various factors, such as driving behaviour or ambient temperature, influence the service life of a battery. We have noted 8 interesting facts about starter batteries here.
1. Breakdown number ONE
According to the breakdown statistics of the automobile clubs, faults in the vehicle's electrics/electronics due to weakening batteries are the most frequent cause of breakdowns - at approx. 42%. The reasons for this are often a high load from many electrical consumers and inadequate battery management.
2. the heart of the vehicle's electrical system
Parking heaters, start-stop systems, recuperation: the electrics of modern vehicles are becoming increasingly complex and require more cycle-resistant starter or on-board batteries.
3 Short distances, more power
Due to stop-and-go traffic and frequent short trips, the vehicle often needs more energy than the alternator can produce and recharge during the journey.
4 Always on - digital networking in the car
Safety and comfort functions, the anti-theft alarm system, coming- and leaving-home functions always need power, even when the car is parked.
5. shorter service life
In extreme heat or long periods of standing, the battery suffers from self-discharge. Its lifespan is shortened due to higher water consumption and corrosion.
6. sub-zero temperatures cost energy
As temperatures drop, the battery's performance also decreases simply because of poorer charge absorption. In addition, additional electrical consumers such as seat, parking or rear window heaters, etc. require a lot of energy in the cold season. need a lot of energy during the cold season.
7. hard workers for your comfort
Ventilation, seat or auxiliary heating, infotainment, ... Modern cars use the battery not only for starting, but also more and more as an on-board battery.
8. energy for the environment
Recuperation and start-stop systems make modern cars much more environmentally friendly by reducing fuel consumption and CO2 emissions.
emissions. The basic prerequisite: an extremely cycle-resistant start-stop battery that reliably delivers top performance start after start and drive after drive.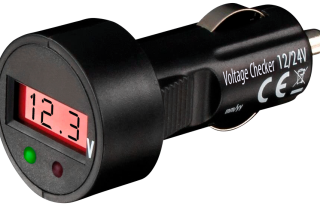 Fahrmodus und Ladespannung
Topaktuelle Start-Stopp-News!
Der ausgewählte Fahrmodus passt das Fahrverhalten des Fahrzeugs optimal an bestimmte Bedingungen an. Was kann mit der Ladespannung passieren?
Die Spannung liegt oft zwischen 12,3V (im Economy Modus) und AUFGEPASST kurzzeitig 15,3V (im normalen Fahr- bzw. Sportmodus)!
Der Economy Modus kann in vielen Autos per Knopfdruck ausgewählt werden. Damit wird nicht nur die Start-Stopp-Funktion aktiviert, sondern auch die Leistungsspitze des Motors elektronisch gekappt, weiters die Leistung von Stromverbrauchern wie etwa der Klimaanlage reduziert und auch die Ladespannung in Richtung Batterie teils deutlich gesenkt! Per Motormanagement verändert sich ebenfalls der Drehmomentverlauf, dies wiederum soll sich positiv auf den Spritverbrauch auswirken. Sogar übertrieben starke Gaspedalbetätigungen werden mit dem Ziel, unnötigen Kraftstoffverbrauch zu minimieren, beispielsweise leicht verzögert umgesetzt.
Duracell Tipp: Häufige Kurzstrecken, Stop-and-Go Verkehr, Sommerhitze oder extreme Minusgrade, elektrische Zusatzverbraucher und viele Fahrten im Economy Modus haben die Startleistung Ihrer Batterie reduziert. Damit es nicht zum Totalausfall kommt, sollte die Batterie zumindest im Frühjahr und Herbst aufgeladen werden. Am besten die externe Nachladung immer mit dem Reifenwechsel kombinieren.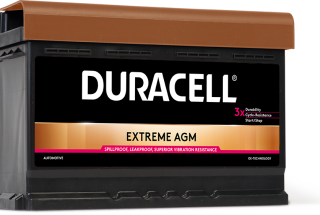 What is an AGM battery?
Extremely cycle-resistant fleece battery for automatic start-stop.
AGM technology is mainly used in start-stop systems with the highest energy demand and brake energy recovery.
In vehicles with automatic start-stop systems, two different battery technologies are basically used, depending on the energy requirement and the required vibration or cycle resistance.
- AGM (Absorbent Glass Mat)
- EFB (Enhanced Flooded Battery)
AGM battery
AGM - Absorbent Glass Mat: the acid is absorbed into the glass fleece and thus bound.
= VRLA - Valve Regulated Lead Acid: a valve-regulated lead-acid battery with AGM technology
Starter and on-board power supply battery for start-stop vehicles with highest energy demand and brake energy regeneration
for medium and luxury class vehicles
up to 360,000 engine starts
Auxiliary battery (BackUp) for start-stop vehicles or electric cars with highest energy demand and brake energy regeneration
AGM technology is mainly used in start-stop systems with the highest energy demand and brake energy recovery. It is primarily used in mid-range and luxury class vehicles. AGM (Absorbent Glass Mat) is a recombination battery. The AGM battery is also used in the commercial vehicle sector, especially in long-distance trucks.
A glass mat separator absorbs the acid and leaves enough pores to allow oxygen diffusion from the positive to the negative plate. At the negative plate, the oxygen combines with lead to form lead oxide. Subsequently, this lead oxide reacts with the sulphuric acid to form lead sulphate, with water as the reaction product. The charge converts the lead sulphate back into metallic lead. The result: no water loss! However, if too much gas is produced due to too high charging voltages or extremely hot temperatures, not all of the gases formed can recombine completely. The pressure in the battery rises continuously until the safety valves open.
Changing an AGM battery
If a motor vehicle is equipped with an AGM battery as standard, it is essential to replace it with an AGM battery. In the same housing and similar performance class.
PS: Slight deviations in capacity or cold start have no effect on safe starting and optimum on-board power supply!