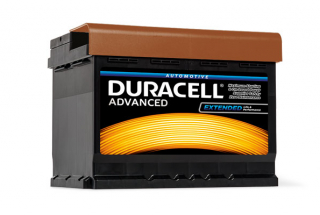 REACH Regulation
Information on the REACH Regulation
Our raw material lead has been classified as SVHC substance (Substances of Very High Concern) according to the REACH regulation. We would be pleased to inform you about the details below.
Duracell Automotive has been producing high-quality, lead-acid starter batteries in Austria since 1937. Our products are subject to a closed life cycle, whereby almost all raw materials, including lead and polypropylene for example, are recycled. As such, the responsible and environmentally friendly use of lead and lead oxide is integral to our work.
By law, we are required to once again make you aware that we use lead in our batteries. This is as a result of EC regulation no. 1907/2006 (REACH, article 59 1 10) and the revision of the Candidate List from which substances, that are of particularly high concern, are selected for authorisation (Version 28.08.2018; see https://echa.europa.eu/de/candidate-list-table)
Caption: © Photo Dall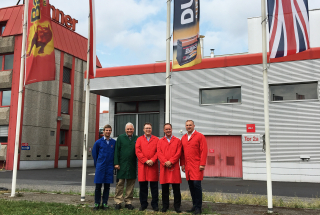 Duracell Automotive Meeting
Duracell UK & US visiting Linz
As part of the CIP, Continuous Improvement Process, we were again able to inspire with the high quality of Duracell Automotive batteries.
The high investments at the plant, such as the expansion of battery production, will ensure the quality and durability of Duracell Automotive for the future.
Caption:
Plant tour Duracell Automotive Production
From the left: Dominik Traxler, Technical Product Management
Thomas Kaminski, Head of Quality Management
Mike Bielanos, Duracell Global Licensing Continuous Improvement Manager
Mike Dixon, Duracell Global Licensing Director
Gerald Huemer, Duracell Automotive Key Account Management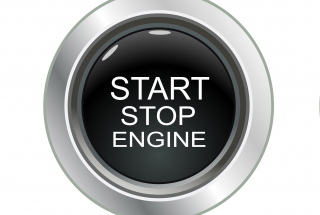 How does a start/stop system work?
Functionality and potential savings
The automatic start/stop automatically switches the engine off and on again in standby phases (e.g. at a red traffic light) when you walk off the clutch or brake or step on it during a stop. This means that the start/stop system ensures lower fuel consumption - especially in city traffic.
Due to the environmental aspect and improved economy, the start/stop system spreads rapidly across all vehicle classes.
The savings potential: Depending on the driving situation, especially in city traffic, you use up to 0.8 l less fuel per 100 km! With a start/stop system, up to 8% of CO2 emissions can be reduced.
Start/stop systems place higher demands on the car battery. More power and a higher cycle stability are required. During the stop phase, the battery must provide the energy for the increased number of engine starts and for the electrical loads in the car.
The basic requirement is a particularly strong and cycle-proof start/stop battery (with EFB or AGM technology), which remains fully efficient even during frequent charging and discharging processes.
With the highly specialized batteries of the Extreme EFB and Extreme AGM series, Duracell completely covers the segment of power supply for start/stop vehicles.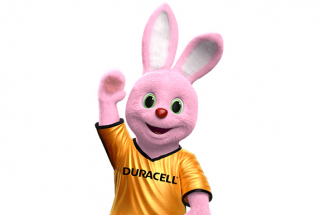 Welcome to the new Duracell Automotive Website!
New design, more overview
We have also expanded the contents.
In addition to the Duracell Automotive catalogue, all battery types are now available online on our website.
In the News section you will now find the latest news about the company and we have also revised the "Support" section.
Do you have any questions or suggestions?
Then simply contact us via the Infocenter.