Duracell Professional HD
DP 225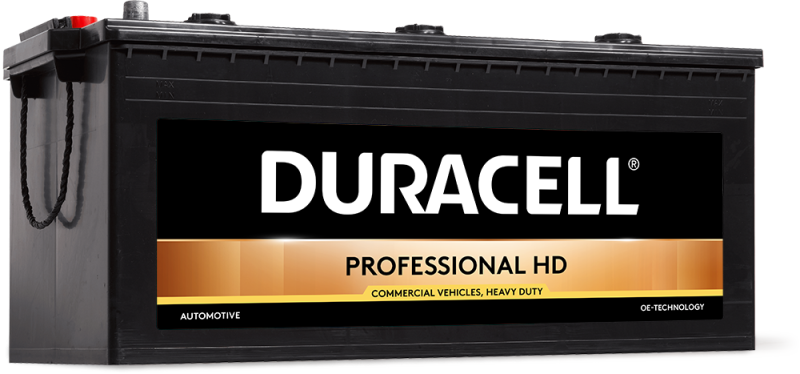 Fits the following applications
DURACELL PROFESSIONAL HD
STARTING POWER FOR COMMERCIAL VEHICLES
If you are looking for a reliable and resilient starter battery for your commercial vehicle, the Duracell Professional HD is the right choice for you.
Ideally suited for trucks, minibuses in regular service, tractors, combine harvesters and construction machinery with classic standard requirements in terms of starting power and power supply. The Duracell Professional HD (Heavy Duty) is a brand battery in proven Duracell quality.
Duracell tip: A conventional starter battery can be upgraded into a more powerful and cycle-resistant Professional EFB.
FACTS PROFESSIONAL HD

Simple maintenance: externally visible electrolyte level markings, practical plugs
Robust design with set bonding
Envelope separator to protect against short circuits
Product classification with UK number and EN/SAE cold cranking power
Optimum price-performance ratio
Commercial Vehicle Batteries
Cold discharge test current EN (A)