Duracell Professional SHD
DP 180 SHD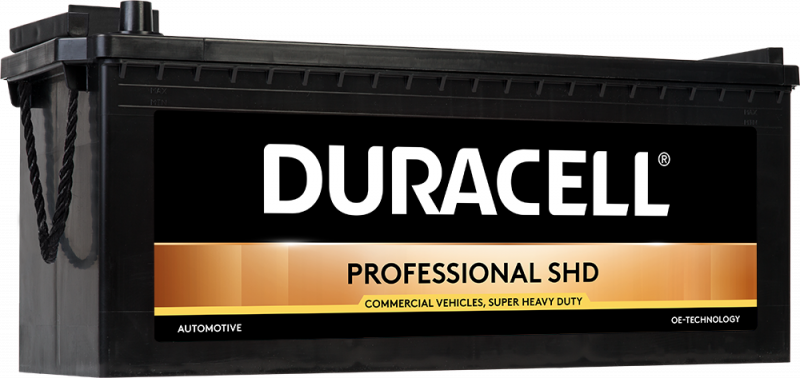 Fits the following applications
DURACELL PROFESSIONAL SHD
MORE POWER FOR COMMERCIAL VEHICLES
This commercial vehicle battery is the perfect choice for buses, trucks, construction machinery, agricultural machinery and snow groomers with high energy requirements. It has been equipped by Duracell with unbeatable advantages that make it the ideal starter battery and on-board power supply (e.g. distribution trucks, public buses)!
Conclusion: The Professional SHD is an innovative brand battery in SHD technology (Super Heavy Duty) with extra high cycle and vibration resistance combined with a long service life.
Duracell tip: A conventional starter battery can be upgraded into a more powerful and cycle-resistant Professional EFB.
FACTS PROFESSIONAL SHD

EN 50342-1:2016 rating E4/V3: Super Heavy Duty extra cycle- and vibration resistant
Maintenance-free: Hybrid technology ensures minimum water consumption
6 models from 110 to 225 Ah
Superior Safety: Central degassing, external ignition protection, safety plugs
Improved leak protection for models 145/180/225 Ah due to 4-chamber flat lid with an integral flame arrester
Product classification with UK number and EN/SAE cold crank power
Commercial Vehicle Batteries
Cold discharge test current EN (A)