Duracell Starter
DS 45H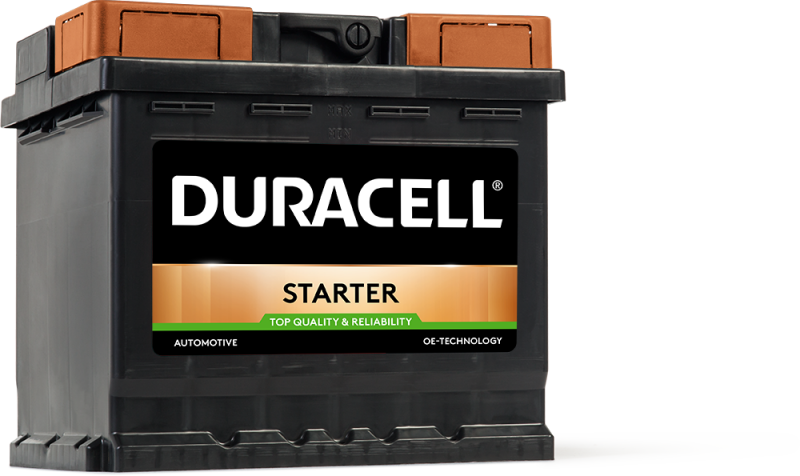 Fits the following applications
DURACELL STARTER
QUALITY & RELIABILITY

The entry into the high quality world of the Duracell brand. The Duracell Starter, built to the the most modern standards, offers an optimal combination of price and performance and is the obvious choice for customers who demand an excellent product for a super price.
In this respect, Duracell Starter is the ideal solution:
Reliable power for every engine start, completely maintenance free by means of modern full calcium technology, and the highest safety standards.
The 4-chamber leak protection feature ensures no acid leakage of acid if the battery is exposed to vibration, maximum safety once installed via the central venting system and an integral flame arrestor to protect against
external ignition. Clear product part numbering, including EN/SAE Cold cranking values and UK part numbering and a range of 12 battery types from 44 Ah up to 95 Ah demonstrate the universal suitability of this high value battery.
FACTS AND FIGURES

Reliable starting power
Safety and leak protection due to a four-chamber flat lid with integrated flame arrester
Modern calcium technology – zero maintenance
12 battery models from 44 Ah to 95 Ah
Product classification with UK number and EN/SAE cold crank power
Optimum price-performance ratio
Cold discharge test current EN (A)