Duracell Advanced
DA 40L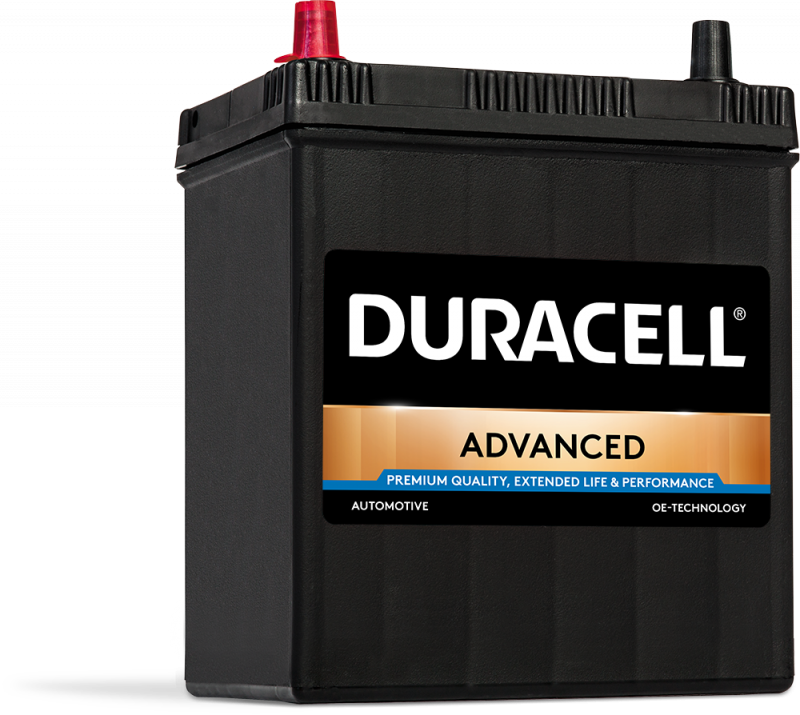 Fits the following applications
DURACELL ADVANCED
EXTRA POWER & LIFE

This power source meets the highest demands of leading vehicle manufacturers, so it is the ideal battery for the modern car.
Its construction combines full calcium technology for improved starting power, with the highest possible safety via the double lid. This battery lid ensures the acid is fully contained even if the battery is tipped up or rolls over. Additional features include improved protection against backfire, ESD protection against electrostatic discharge and has a gas discharge that can be mounted on both sides.
Duracell Advanced offers optimized cold cranking values, robust cyclic capability and is completely maintenance free.
The battery types give almost complete range cover for all European and Asian vehicles.
FACTS AND FIGURES

24 battery models from 40 Ah to 110 Ah
Improved cold crank characteristics, maximum starting power
Modern calcium technology – zero maintenance
Supports high on-board power due to robust cyclical behaviour
Maximum leak and external ignition protection, superior ESD-safety
Vibration resistant due to the bonding of the plates to the battery floor
Product classification with UK number and EN/SAE cold crank power

Cold discharge test current EN (A)