Duracell Extreme EFB
DE 60 EFB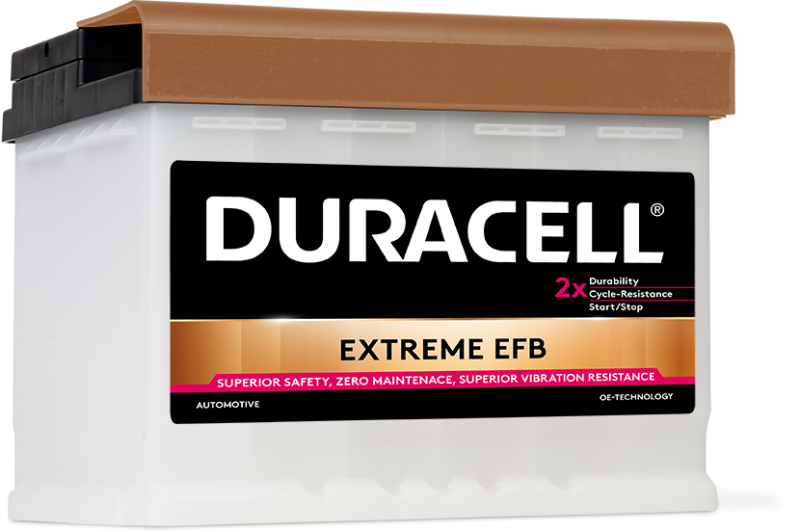 Fits the following applications
DURACELL
EXTREME EFB
EFB-TECHNOLOGY FOR START/STOPP VEHICLES
WITHOUT BRAKE ENERGY RECUPERATION

The Duracell Extreme is built for use in environmentally friendly cars which incorporate the stop-start function.
The EFB (Enhanced Flooded Battery) is used primarily in medium and small cars and LCV that have only
basic stop-start features.
Duracell Extreme premium products meet the demands of leading car manufacturers, and with a range of 7 types from 60 Ah to 105 Ah are the first choice for fuel efficient cars.
FACTS AND FIGURES

Cycle-resistant starter battery – 3 models with 60/70/80 Ah
Twice the cycle resistance compared to standard batteries
Nonwoven cover on the separator and special active mass composition
Double lid cover for maximum leak protection and operational safety
Top V3 vibration resistance rating pursuant to EN 50342-1
Modern calcium technology – zero maintenance
Product classification with UK number and EN/SAE cold crank power
Cold discharge test current EN (A)